14,497 folks applied for 1470 permits to camp and float Montana's Smith River this year…more than double the number of applications received 10 years ago. 902 residents and 568 non-residents drew tags. Each permit allows for up to 15 persons per permit. Seven outfitters are allocated 73 launches per season on the Smith. Theoretically, it's possible that over 22,000 people will float the 59 miles of the scenic river in 2023, from the Camp Baker launch near White Sulphur Springs to the Eden Bridge take-out at Ulm, a three to five day trip.
Pack out your poop. One significant change will take effect next year, all human waste must be transported out on the float trips, a policy that has been mandatory on the Colorado river float trips down through the Grand Canyon in Arizona for many years.
Smith River applications 2nd highest on record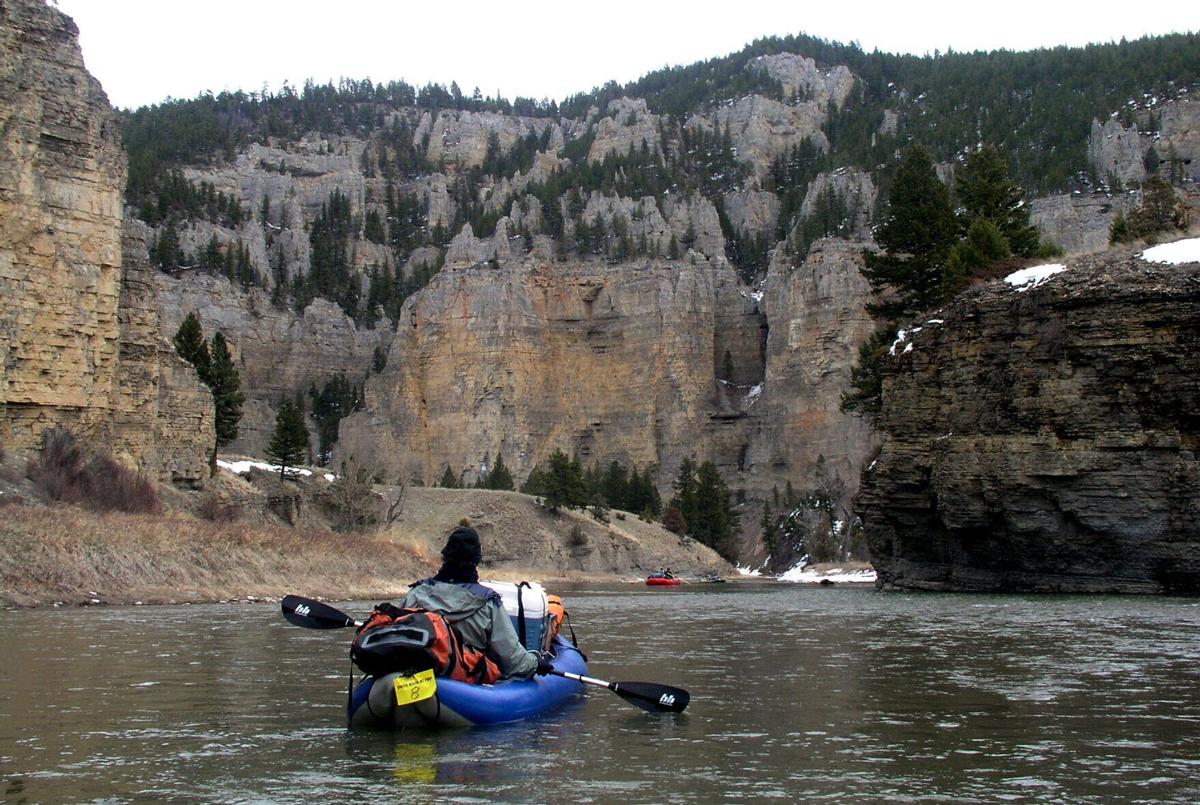 Applications to float Montana's Smith River were the second highest on record this year.
The recently completed lottery saw 14,497 applicants for one of the coveted float permits. That is up nearly 700 applications from 2022, but still slightly below the all-time record of 15,160 set in 2021. The decade-long average is about 10,000, although has generally trended upward, particularly in recent years including a surge associated with the pandemic. In 2013, the state received only 6,700 applications.
The Smith is Montana's only river requiring a permit to float. It flows north from the launch at Camp Baker near White Sulphur Springs, etching through nearly 60 miles of limestone canyons in one of the most spectacular floats in the state.
The Smith's float season is short, lasting from roughly mid-April to mid-July, and dependent on snowpack and timing of runoff. Two years ago the season ended early as runoff quickly dissipated. Last year, runoff was slow to come and the early part of the season was essentially lost.
This year, 902 residents and 568 nonresidents drew 1,470 float permits for launch dates between April 1 and Oct. 31. Every date between April 1 and Aug. 21 had all available permits allocated, according to Montana State Parks which manages the float program.
In 2022 the Montana State Parks and Recreation Board adopted new rules on camping and human waste. The rules include continuing pandemic-era changes such as making the launch site at Camp Baker day-use only and doing registration and boat-camp selection over the phone.
The board also voted to require human waste to be packed out and disposed of at the take-out at Eden Bridge near Ulm. Officials said recently that rule will not go into effect until next year, and that pit toilets at the boat camps will be offered for this season.
Montana State Parks has also considered making changes to the lottery system due to the increasing interest. Potential changes could include a bonus point system where an unsuccessful applicant would receive additional chances in subsequent years, or providing a preference for residents over nonresidents. Another idea could offer permits for smaller and larger parties — the current permits allow up to 15 floaters per permit.
Smith River State Park manager Colin Maas said the plan remains to bring proposals on the lottery to the board, although officials have not decided on a timeline to do so, saying it will be a "complex" issue to tackle.
As floater numbers on the Smith River have significantly increased over the last decade, Montana State Parks is updating the management plan for the river.Thom Bridge photo.
Tom Kuglin is the deputy editor for the Lee Newspapers State Bureau. His coverage focuses on outdoors, recreation and natural resources.