Bob Dylan would not be amused. This is where we are. It's ugly. it's hateful and it's stupid. It took a while, but Montana is there…not the last best place…but a bad place…a really bad place. Sad. Sorry. Painful.
Big Hole water-quality device missing; guides' vehicles apparent targets for tampering
×
Awater-quality monitoring device worth more than $10,000 turned up missing Aug. 25 from its installation point in the Big Hole River near the Jerry Creek Fishing Access Site.
Separately, reports have surfaced that vehicles and boat trailers owned by fishing guides, and perhaps others, have been tampered with at fishing access sites where they've been parked.
Lug nuts have been loosened. Hitch pins have been removed. Reports of the incidents have been received by the Beaverhead County Sheriff's Office. Sheriff David Wendt could not be reached for comment Tuesday.
Wade Fellin, an owner of the Big Hole Lodge and a fishing outfitter, said he has fielded reports about tampering from guides who work for the lodge or work elsewhere.
"It does seem specific to guides," Fellin said, adding the caveat that it might be happening to other anglers, too.
"People are playing a dangerous game," he said. "It's one thing to be upset, and it's another thing to put human lives at risk."
Fellin is also involved with Save Wild Trout, the nonprofit that hired scientist Kyle Flynn, Ph.D., to conduct water-quality research as one contribution toward understanding why trout populations have been declining in the Jefferson River Basin.
The submerged water-quality monitoring device, known as a sonde, had been anchored on the river bottom by being zip tied to cinder blocks. When Flynn and Fellin went to retrieve the sonde it was gone — as was the data it had collected since Aug. 15.
"Save Wild Trout's science team lead has nearly two decades of experience monitoring water quality in Montana and never had a sonde go missing," Fellin said.
"It's unfortunate a costly tool went missing now when we are trying to collect valuable data to better understand what is driving the historic decline in wild trout numbers," he said.
Water-quality challenges along the Big Hole River and elsewhere in the Jefferson River Basin often elicit strong feelings. Changes in fishing regulations, such as eliminating the use of treble hooks in some reaches of river, can also stir resentment.
In early August, Gov. Greg Gianforte led a roundtable discussion in Wise River about declining trout numbers. The panel included representatives from the agricultural community, the fishing community, Montana Fish, Wildlife and Parks and others.
The ranching community, which tends to zealously guard its water rights for irrigation withdrawals, clashes sometimes with fishing guides and outfitters when river flows drop and water temperatures rise.
No one is speculating in any official way about the motivations driving the vehicle tampering. There were similar incidents last year, Fellin said, that targeted fishing guides. One guide discovered holes had been drilled in his vehicle's gas tank.
"It's extremely dangerous, puts lives at risk, and it's not how our community treats our neighbors or visitors," Fellin said. "After speaking to the sheriff's office yesterday, they confirmed they would increase patrols in the area, and remember to check your vehicle and trailer before you leave."
He added that anyone with information about the fate of the sonde should alert Save Wild Trout or authorities. If nothing else, the valuable data might be retrievable, Fellin said.
Meanwhile, he emphasized that healthy rivers in southwest Montana benefit everyone, and it makes sense to embrace rather than hobble the quest for answers to declining populations of trout.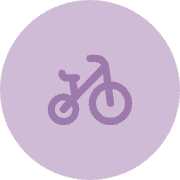 UODATE: Anonymous tip leads to recovery of water-quality device streamside along Big Hole River (mtstandard.com)